Heritage, visit, Natural spot en Charente-Maritime
Natural site

Works of nature, the natural sites are as various as can be it landscapes. Wherever you are, discover circuses, collars, lakes, caves, chasms, marshes or else menhirs and dolmens around which mystery still resides.
Register your touristic spot en Charente-Maritime it's free (in French)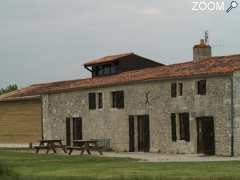 Jérome Buffeteau
Le liron 17870 Breuil-Magné
17870 Breuil-Magné (Charente-Maritime)
The cabin less. The nature Pole of the Federation of hunters.
Reserves and centre of studies on water birds and wetlands.
At the heart of the marais of Rochefort discover a natural site of ...

Pôle Nature
12 Bis rue des Hérons
17170 Taugon (Charente-Maritime)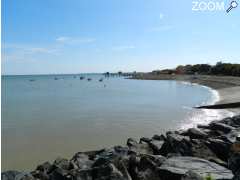 La Grange de Mercure
22 rue bel air
17690 Angoulins (Charente-Maritime)
The tip of the Chay is a remarkable natural site. Once Island, wire centuries, elements from the cliff, carried by currents, were deposited to form the range of the plate and thus to transform the ...

Pôle Nature du Marais Poitevin
12 Bis rue des Hérons
17170 Taugon (Charente-Maritime)

Pôle Nature
12 Bis rue des Hérons
17170 Taugon (Charente-Maritime)

Register your touristic spot en Charente-Maritime it's free (in French)